I'm Carrie.
And I'm awesome.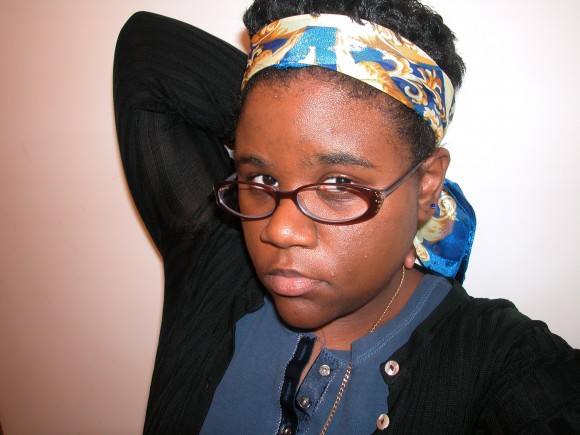 Top Friends
About Me
Hello there =) My name's Carrie. I'm a 22-year-old former college student. I double majored in English and Africana Studies, which basically means that since I don't want to teach, I'm going to be broke the first few years after I graduate, pretty much like I am now.

My roles on cB have been varied. I was a lurker for a while, then began designing Xanga layouts. Then I joined the moderating team on xanga staff and worked my way up to head staff. Then I stepped down and became a mentor. I don't do that anymore, so now I just hang out, I guess. And now I'm back on the moderating team, as People Staff --> Head Staff.

Besides spending a lot of time on cB, I like to read, watch a sickening amount of reality television, listen to music, attend to concerts, hit up bars, and perfect the art of preciousness.
| | |
| --- | --- |
| Name | Carrie |
| Gender | Female |
| Age | 23 |
| Location | Washington, DC |
| Ethnicity | Black / African |
| Interested in | Men |
| Status | Single |
| | |
| --- | --- |
| Interests | feeling gloomy, the internet, taking pictures, being retarded and obnoxious, gin and tonics, being legal, strongbow, the word precious, being petty and superficial, perez hilton, backdooring it on the bus, procrastinating, breaking the mold, dancing, crunchy nut, chasing pigeons, kissing, missing london, watching podcasts of the news, anderson cooper, internet pool, driving fast, epic literature, nail polish, corona, funky hats |
| Music | pretty much everything |
| Movies | the godfather i & ii, goodfellas, the wiz, west side story, grease, bend it like beckham, rocky horror picture show, napoleon dynamite |
| TV | america's next top model, project runway, what not to wear, anything fashion related, top chef, american idol, and reality tv in general, skins, british documentaries, heroes, kings, countdown with keith olbermann |
| Books | too many |
Contact Me
| | |
| --- | --- |
| IM | shesFRSH |
Statistics
| | |
| --- | --- |
| Status | |
| Friends | 62 |
| Winks | 9 |
| Comments | 142 |
| Page views | 13,595 |
| Posts | 12,913 |
| Group | Staff Alumni |
| Registered | Jul 12, 2004 |
| Last update | Mar 26, 2009 |
Web Skills
HTML, CSS, Photoshop, ImageReady, Windows, Mac OS
Music